Last News : Organisation of a study trip in Brussels and Antwerp focused on contemporary architecture and heritage buildings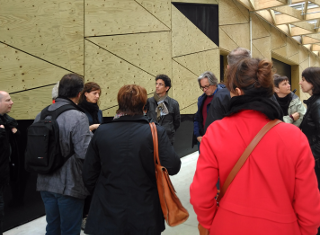 In June 2016, CERAA had the opportunity to organize a four-day study tour of Brussels and Antwerp for a group of French architects and architecture lovers, members of the Maison Architecture Auvergne. The trip, focused on contemporary architecture and architectural heritage, included meetings with local stakeholders in the field of architecture and discussions about their respective professional practice. CERAA also planned cultural outings such as visits of recently opened museums: Train World and MIMA in Brussels or Museum aan de Stroom in Antwerp, for instance.
For more information about the study tour, search for "Visits" on the "
References
" page of our website.